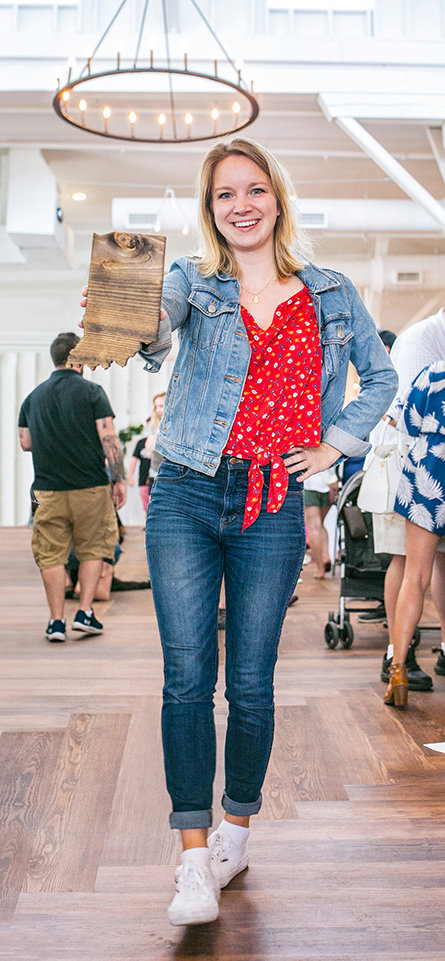 Natalie Nagengast grew up in a family of entrepreneurs on an Indiana farm with an annual five-acre family Pumpkin Patch business; her brother is currently CEO of unique adventure parks around the country, and "I have markets in seven cities across the United States: Miami, Jacksonville, Nashville, Indianapolis, Kansas City, Tampa and Chicago," she says—her depiction of the wildly successful Markets for Makers project that grew out of her serial hobby of visiting markets which began in Clearwater.
"We bring 3,000-4,000+ people out into the community to shop small. I'd say about at least a quarter of a million (dollars) goes back into the community each market."
Nagengast's markets are different in that they comprise a diverse collection of handmade crafts, arts, vintage and unique items one can't normally find in stores. She estimates she has helped over 700 small businesses grow their companies through her markets.
Passionate, exuberant, eternally busy, the multitasker started market-producing in October of 2015 with Clearwater's Pierce Street Market, "because I wanted to help my community and get more nonprofit awareness into the community."
Nagengast graduated from Anderson (IN) University with a bachelor's degree in finance. She calls Clearwater her home. "I came to Clearwater for Flag. I've been coming here since I was a child."
When asked about community outreach, she says, "It always seems like I'm volunteering for something! Whenever there's a need I try to be there!"