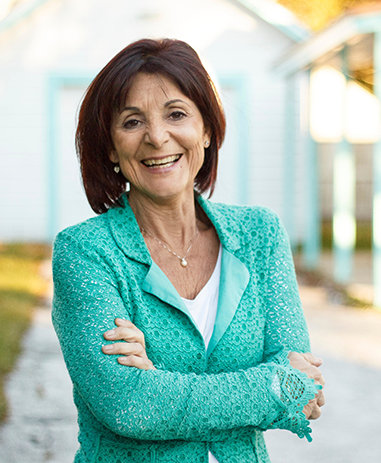 A woman of many skills—manager of successful businesses in Italy and the United States, and 37-year Scientologist—Teresa Riccardi moved to Clearwater 16 years ago to become broker/owner of Int'l Realty Inc. She wanted to "help people who come from outside Clearwater to find houses.
"I like to help people. I want to have a better community and make it flourish and prosper," says Riccardi, who sold million-dollar lakefront homes in Cernobbio, Italy. "Being a good citizen is contagious."
Riccardi is also a mortgage and insurance broker: "I like being outside and showing people houses, helping others find their perfect house. Being a broker in a beautiful city is almost like being on vacation.
"I like Clearwater because I feel at home. There are lots of Italians in Clearwater. There is my Church which is so close. The weather, the sun—it's a perfect location. It has it all."
An active volunteer, Riccardi's real estate flier says she is "very much engaged in the Drug-Free World Foundation and represents the United for Human Rights Foundation in Tallahassee.
"When I do these things as a citizen, a business owner and a Scientologist, I don't want to prosper just for myself. I want it for others."