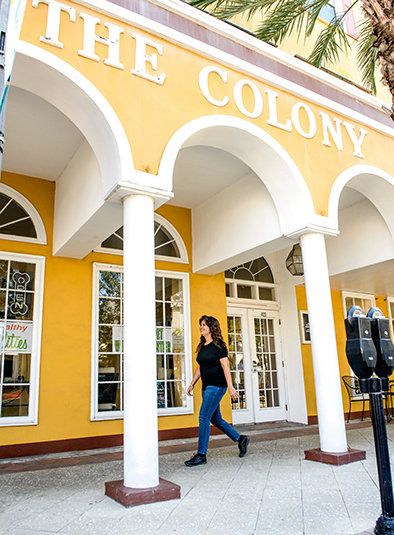 Sally Goulston has been doing hair since she was a kid. "It's my passion. I've been a professional hairstylist for 28 years. It's something I always enjoy doing."
With a salon on Cleveland Street that has close to a dozen staff and is always bustling, Sally also takes pride in using natural and organic products. She wants people to have healthier, cleaner hair.
Even with over 100,000 heads of hair under her belt, Sally continues to enjoy her work. "Each person is a new canvas. I can be an artist with each client." Through that artistry, Sally helps people. She recalls one client who sat down and admitted to Sally that she had never felt beautiful. Sally told her, "Don't you worry." By the time she stood up, she was in tears, hugging Sally telling her, "I feel so beautiful."
The daughter of a U.S. soldier and Vietnamese mother, Sally was a child when she was evacuated with her parents from Vietnam in 1975. She followed in her father's footsteps into the Army, becoming a nuclear biologic chemical specialist and served in Desert Storm.
Drawn to Clearwater 15 years ago as the home of the Scientology international religious retreat, Sally explained that she loves the "small-town" feel and the close-knit community the city offers. Add to that the warm weather and low crime rate, she found it a great place to raise a family.
Beyond her salon, Sally, her husband and their four teenagers are involved in humanitarian activities throughout the community and the world. "We just want to help and make a difference. And it's our responsibility to do so."